Here's 3 things you can do regularly to increase your bookings.
And you don't need a lot of time, money or tekkie know how to use them.
1. Send a short weekly newsletter giving your availability for the week.
This will take you all of 10 minutes, and I'll eat my hat if you don't get bookings lol.
Here's a few tips:-
Mailchimp and Mailerlite are two free options for newsletters, so if you don't have a newsletter set up now is a good time to get started.
Newsletter titles are super important, a boring or unclear title can mean very few people open your newsletters. Try titles like "Need a massage this week? Book now", "My free slots this week plus booking options", "Need to de-stress, book with (your name) this week"
Include all your booking options, a link to your online booking system, your phone number and your email so clients can choose the way that suits them best.
You could do this as well as sending your normal newsletters with tips, offers etc. Maybe an availability newsletter every Monday, and your normal newsletter every second Wednesday.
And if you send this every week your clients will come to expect it.
2. Send Reminder Texts
I don't mean the ones you send to remind clients of an appointment they have booked, I mean sending texts to clients who haven't booked with you for a while, maybe a month, 6 weeks or whatever seems right for you.
One of my clients comes regularly, and she really needs treatments, she's a dancer and there's a lot of wear and tear on her body. But she used to be a bit hit-and-miss, as in she'd come two or three times a month, then I wouldn't see her for a couple of months. And God love her, she was sore and tight!
She said to me one day when she was feeling better after a long overdue treatment, "Jenny, I really need you, you have got to remind me to come!! Like send me a guilt text or something!" So whenever I haven't seen her for over a month, I text her and say "Susan, this is your conscience. You need to book a treatment with Jenny. Like now"
I send "guilt texts" to all my regular clients, though not all as familiar as the ones I send to Susan (I've known her for more years than I'll admit to, and we have a very friendly relationship) With other clients I say something like "Hi Mary, hope your back is good. But if you do need an appointment I have some free slots at 10 am on Wednesday, 4 pm on Thursday and 8 pm on Friday"
Easy peasy, very helpful for clients (they really appreciate it) and they usually book that week or ask what slots I have free the next week. And if they don't want to book, there's no pressure at all.
3. Quick videos for social media
Clients love to see "behind the scenes", they love to see products being made and deliveries being unpacked.
You could put up short videos (1 to 2 minutes in plenty), showing the products you're making or an order you're unpacking, explain the treatments you'll use them in ("Here's my beautiful natural moisturiser for facial rejuvenation treatments") and include your booking options - link to your online booking page, phone number and email address. The videos can be live or prerecorded, and you don't even need to show your face unless you want to.
This costs nothing, it's easy, fun and quick. And is great for increasing your bookings.
Need Some Help?
If you'd like some help with social media, newsletters, raising your rates etc why not check out my Holistic Business Builders Membership? There are classes every month, some live, some recorded, (short ones, I know you're busy) plus accountability and loads of support (no question is silly!) And there is no ongoing commitment, you can join and leave when you like.
Let Me Know What You Think
I'd love to know what you think of these tips, if you plan to try them, and also what topics about your holistic business you'd like to see next. So please leave a comment and let me know,
Jenny xx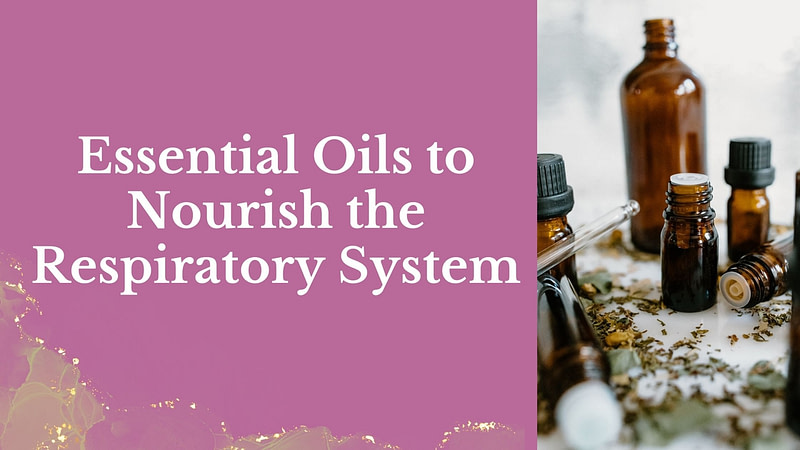 Nourishing the Respiratory System with Essential Oils
Beyond Freshness – Powerful essential oil cleaning product that lifts the mood and protects against germs